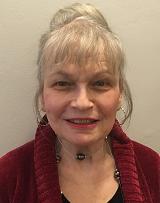 Having tinnitus herself, Lois N. Cohen, lcsw, acsw, bcd used her first hand understanding and knowledge of this condition, plus her clinical expertise as a psychotherapist, to develop a therapeutic approach that helps clients once again lead satisfying and productive lives.

After the initial consultation and assessment, Lois, a caring and experienced psychotherapist, tailors her treatment and coaching plans to the unique, individual needs of her clients. By empowering tinnitus sufferers with tools and strategies to deal more effectively with this distressing condition, Lois enables her clients to heal and reclaim their lives.

Having first-hand experience habituating to tinnitus and integrating it into her own life, Lois has been highly motivated to offer her clinical and coaching services to others. She specializes in helping people reduce their emotional pain and suffering when they feel helpless and vulnerable facing tinnitus. Taking an empathic and supportive stance, she uses cognitive behavioral therapy to do this. For further information, see Lois's article, "Tinnitus and Our Emotions" (PDF) published in Tinnitus Today, The Journal of the American Tinnitus Association (June 1998). You may also view it in plain text.
When you work with Lois, you will learn and develop skills that not only help you heal from the distress and disturbance of tinnitus but can be applied to other life stressors so you can lead the fulfilling and meaningful life you want.
Lois N. Cohen, lcsw, acsw, bcd is a psychotherapist who has been working with adults, adolescents, and children in individual, group, couple, and family therapy for more than 40 years. She received her MSW from the University of Pennsylvania, had post-graduate psychoanalytic training from the American Institute for Psychotherapy and Psychoanalysis and received coaching training from the Grow Training Institute. She has a private practice in Northport, NY where she specializes in providing help for tinnitus distress, anxiety and depression. She can be contacted at 631-754-6249.