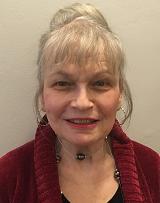 Having tinnitus herself, Lois N. Cohen, LCSW, ACSW, BCD used her first hand understanding and knowledge of this condition, plus her clinical expertise as a psychotherapist, to develop a therapeutic approach that helps clients once again lead satisfying and productive lives.

After the initial consultation and assessment, Lois, a caring and experienced psychotherapist, tailors her treatment and coaching plans to the unique, individual needs of her clients. By empowering tinnitus sufferers with tools and strategies to deal more effectively with this distressing condition, Lois enables her clients to heal and reclaim their lives.

Having first-hand experience habituating to tinnitus and integrating it into her own life, Lois has been highly motivated to offer her clinical and coaching services to others. She specializes in helping people reduce their emotional pain and suffering when they feel helpless and vulnerable facing tinnitus. Taking an empathic and supportive stance, she uses cognitive behavioral therapy to do this. For further information, see Lois's article, "Tinnitus and Our Emotions" (PDF) published in Tinnitus Today, The Journal of the American Tinnitus Association (June 1998). You may also view it in plain text.
When you work with Lois, you will learn and develop skills that not only help you heal from the distress and disturbance of tinnitus but can be applied to other life stressors so you can lead the fulfilling and meaningful life you want.
Lois N. Cohen, LCSW, ACSW, BCD is a psychotherapist who received her MSW from the University of Pennsylvania, had post-graduate psychoanalytic training from the American Institute for Psychotherapy and Psychoanalysis and received coaching training from the Grow Training Institute.
Lois was a director and team leader at mental health agencies, where she was recognized for her extensive clinical expertise, skills and broad training. She supervised and trained therapists and delivered mental health services to Brooklyn residents, school children and their families. She was a field instructor for Columbia University and NYU and consulted for churches, schools, community organizations and groups.

Lois brings more than 40 years of clinical experience and extensive training to her work with you. While she listens to your voice, her ear is attuned to not only the issues that you're talking about, but the nuances and your struggles that you're not. This informs Lois of the interventions that will particularly help you to heal. Her sensitive and supportive exploration will help you recognize the patterns and make the connections that have prevented you from living the life that you want and deserve. This is evident in both her coaching and therapy sessions.

Lois's passion has always been providing direct service to clients and for more than 40 years she has been in private practice working with adults, adolescents, and children in individual, group, couple and family therapy. Despite Lois's many professional accomplishments she is most fulfilled when her therapy and coaching clients achieve their goals and she witnesses their growth and healing.

Lois's clients have said:

I suffer from sudden onset unilateral tinnitus. The anxiety caused by the sudden onset of the tinnitus and the anxiety created by the tinnitus itself was horrible, and the more anxious I got the worse the tinnitus became, creating a vicious circle. In less than a week this situation started affecting my sleep and my relationship with my family. As a physician, and father of two children under the age of six, this situation was untenable.

After much searching, I finally found Lois. She quickly, efficiently and expertly helped design tools for me to control my anxiety and hence manage the tinnitus and the effects it was having on my sleep and family life, all before this condition started affecting my work.

I am impressed by her professionalism and willingness to work with my hectic schedule and her knowledge of tinnitus and the expertise she possesses in dealing with it and the effects it has on the human body both physically and mentally.
–S.A.

Lois N. Cohen is an excellent therapist. I went to Ms. Cohen initially to learn how to cope with tinnitus, but I have received so much more! She is so knowledgeable and professional that I am receiving many more benefits than I had anticipated from her care.
–As reviewed on Caredash.com

Lois has a private practice in Northport, NY where she specializes in providing help for tinnitus distress, anxiety, and depression. She can be contacted at 631-754-6249.